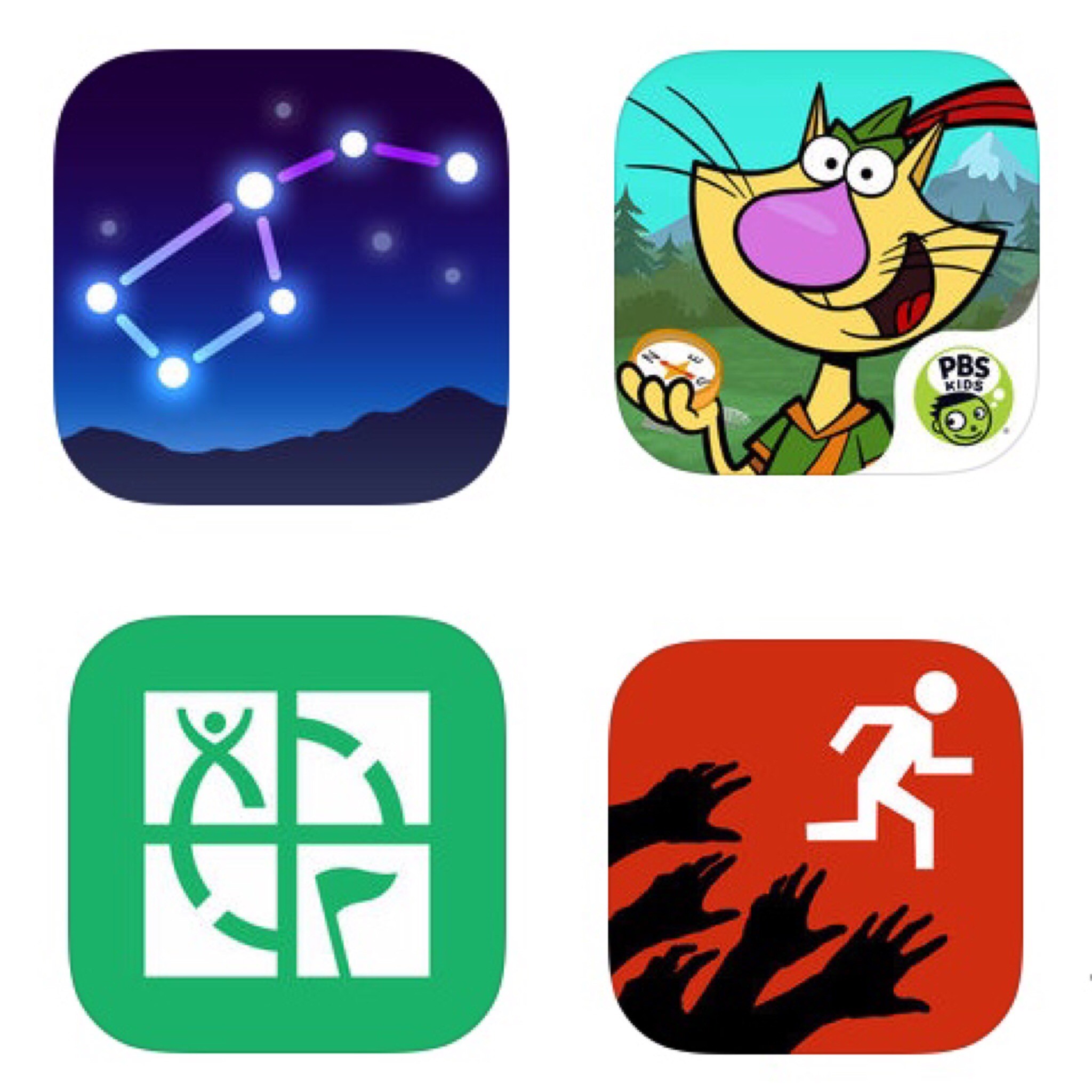 Are your kids always online? Are you keen to get them outside these holidays but without it turning into a drama? Our darling digital kids don't like to be offline so how do we get our digital natives outside? Well there's the old school way of turfing them outside, locking the door and saying don't come home till its dusk, but that 80s style parenting doesn't really work so much in 2018…..

So rather than go into battle with the kids, one way is to embrace the technology we have at hand and use some apps that encourage kids to go out into the world, with their screens.
So what are some options?
It's been around for a while now but Pokémon Go was insanely popular a few years ago, never before and never since has one of my kids been so keen to go for walks as when Pokémon go was the thing to do. Pokémon very cleverly blended together gaming, VR and the real world. It could be a way to spruce up a walk around the neighbourhood and if it helps get them out and moving around then that's gotta be a good thing.
Another great app is Geocaching. It's next level treasure hunting and its easy to do, just download the app and start seeing what's in your neighbourhood. Often they're just off the beaten track, so kids need to look around and really get into the environment – all good stuff. Many have a little handbook or piece of paper at the site so you can register that you were there, so take a pen. Sometimes there's even a toy or trinket to be taken or swapped out. Its all just good fun and it's easy to get started.
Looking for something to do at night? What about Star Walk2. This app is great for teaching kids about the night sky – its not so much about exercise but at least they're outside and maybe even learning something for a few minutes. You just hold your mobile up to the night sky and the app will tap into your devices sensors and the GPS to display information about the surrounding stars and planets. Budding astronomers and kids who love to learn will enjoy this app, even the slightly older and more cynical may be enticed outside to see what its all about… Similar apps are available like Star Chart, Redshift Astronomy, Night sky, Sky guide, GoSky Watch Planetarium depending on your interest levels and budget.
What about for an older teen? I have a teen who is keen to run, and get me running (yikes) and we both enjoy using the Zombie Run app. Its definitely not for little kids, but it's a great way to make a mundane run or walk a little more interesting by throwing in being chased by zombies! It plays over your music, so you can still listen to all your favourite tunes whilst out, the zombies will just make themselves known and you get moving. If it gets your teen off the couch and out for a run, it can't be all bad. There's even a couch to 5k version of zombie run, so there's no excuse for the non-runners!
Ok, so maybe you can't get them outside but you want them to move, even a little. You can download Just Dance Now and they can unleash their inner dancer. They have more than 300 songs available and you can copy the moves of the on screen avatar.
For younger kids there is Nature Cat's great Outdoors, based on the PBS Kids show. It inspires kids to explore in nature, that might be the park, or it might just be in the backyard…it can even be inside, but hey we're trying to get them outside! Every day Nature Cat has a new set of adventures, and it has tools for kids to record and share their observations. There are more than 100 adventure prompts available, so that should help to get started with.
Finally, we have the app Nature Passport, which uses simple games and lessons to encourage kids to think, play, observe and explore in nature. Missions can be done in any environment from backyards and playgrounds to the beach, woods and urban/suburban areas. Great to use with family and friends.
There is a growing body of research that shows that exercise and exposure to the outdoors helps increase children's attention spans, improves mental wellbeing and their physical fitness. In a time when we worry about our kids being online all the time, these apps might just help with the little extra coaxing that's sometimes required to get our kids out in the fresh air – if only for a little while.